The Versatile Block Rinser For You
Our Block Rinser has a modular building block system and has a standard inclination of 28°. It has a versatile automation system that can accommodate all cans with common dimensions. Furthermore, its integrated format setting in the infeed head and the rinser channel requires no more conversion in case you want to add a new product line. It has a height adjustment feature which can be adjusted either semi or fully automatically and therefore, can accommodate different cans with usual dimensions.
Our Block Rinser is highly utilized in the food industry, cosmetics industry and pharmaceutical industry. It has an impressive ability to clean up to 120,000 cans per hour.
Technical Data
It has modular design that allows easy integration and easy cleaning
Its stainless steel hoods or fold-up PETG allows easy access to the entire channel length
It can efficiently clean all beverage cans with common dimensions
Its height adjustment can either be semi-automatic or fully automatic and the diameter adjustment is pneumatic
It allows you the option to use water or ionized air or a combination of both as a rinsing medium
You can also use additional rinsing medium like hot water or steam, an integration of a tank for reusing water or a clean in place piping.
Its rope and chain transports system can be used as a compatible transport system
Other Options
Our Block Rinser also allows you an array of modification options including:
having a two-lane rinser
adding a window in the rinsing pan
additional covers, control cabinets
printing support
coding for mechanical interface for encoder integration
execution of inlet, outlet and rinsing channel
additional HYCOMI that can guide cans from two lanes to one lane
fully automatic rinser adjustment with SIKO drives
electrical control
…and so much more
3 Types of Can Rinser Based on Rinsing Medium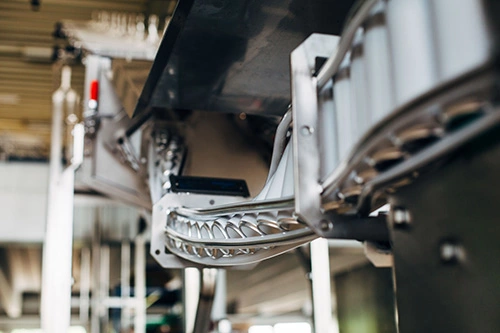 An hybrid rinsing machine that uses a combination of WATER and IONIZED AIR as a rinsing medium.
Order Block Rinser in 3 Easy Steps
At H. F. Meyer, we made the ordering process seamless and easy. Here are 3 easy steps:
Send us an inquiry by completing our contact form. Our team will process your request and respond to you shortly.
To comprehensively understand your specific needs, one of our machine specialists will contact you for an initial consultation for free. Then, we prepare an individualized offer for your approval.
3. Order
Once the order is finalized, it will be sent to our manufacturing team to start the machine construction right away. You may view the complete guide to our manufacturing process
here.
Introducing the versatile Block Rinser for all your can rinsing needs
Tell us about your project.
We are eager to discuss your specific project needs so we can effectively design the best machinery for you. We are also happy to answer any questions and assist you every step of the way.
Get in touch with our contact person for Can Technology and Automation and together, let's sort out the best automation solution for you!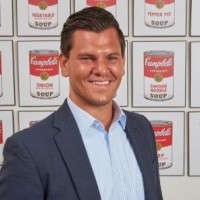 ANDREAS MEISETSCHLÄGER CEO / Managing Director
Quality Can Rinser Machines Made in Germany
Our Block Rinser machines are designed, built and manufactured in our main headquarter in Germany. Our seasoned experts, state-of-the-art facilities and high caliber practices ensure that each machine is built to perfection.
H. F. Meyer's 175 years in the mechanical engineering industry speaks loudly about our strong commitment to excellence – producing premium quality machines that are proudly "made in Germany."