HYION S Can Rinser: A Revolutionary Rinsing System that Uses Ionized Air & Water
Our HYION S Can Rinser is an innovative automation technology that uses a combination of ionized air and water as a rinsing medium. For the cleaning process, cans are fed to the rinser using an automated transport system where cans are systematically rotated and are deeply cleaned in the channel using the cleaning medium.
Advantages of our HYION S Can Rinser
Our HYION S Can Rinser requires no conversion for using varied rinsing mediums. It is a 2-in-1 can rinsing system that effectively integrates a combination of ionized air and water for all your can rinsing needs. It has a modular setup and flexible height adjustment allowing you to conveniently accommodate all types and sizes of cans. It also has a high-speed cleaning performance of up to 120,000 cans per hour. Truly, this is an innovative system that you would want to add to support your can cleaning operations.
Types of HYION S Can Rinser
Block Rinser
Our Block Rinser uses a modular design with a standard inclination of 28°. It can process all cans with common dimensions. Its integrated format setting within the infeed head and the rinser channel eliminates the need for any conversion.
Cage Rinser
Our Cage Rinser also has a modular structure with a standard inclination of 30°. The Cage Rinser is designed to process all forms of cans with usual dimensions. For cans with different sizes, only a manual replacement of the inlet and outlet heads is necessary.
Order HYION S Can Rinser in 3 Easy Steps
At H. F. Meyer, we made the ordering process seamless and easy. Here are 3 easy steps:
Send us an inquiry by completing our contact form. Our team will process your request and respond to you shortly.
To comprehensively understand your specific needs, one of our machine specialists will contact you for an initial consultation for free. Then, we prepare an individualized offer for your approval.
3. Order
Once the order is finalized, it will be sent to our manufacturing team to start the machine construction right away. You may view the complete guide to our manufacturing process
here.
Introducing HYION S Can Rinser:
The 2-in-1 Can Rinser Machine that uses both ionized air and water as the cleaning medium
Tell us about your project.
We are eager to discuss your specific project needs so we can effectively design the best machinery for you. We are also happy to answer any questions and assist you every step of the way.
Get in touch with our contact person for Can Technology and Automation and together, let's sort out the best automation solution for you!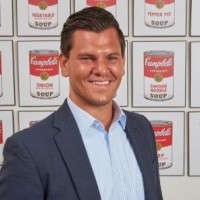 ANDREAS MEISETSCHLÄGER CEO / Managing Director
Quality Can Rinser Machines Made in Germany
Our HYION S Can Rinser machines are designed, built and manufactured in our main headquarter in Germany. Our seasoned experts, state-of-the-art facilities and high caliber practices ensure that each machine is built to perfection.
H. F. Meyer's 175 years in the mechanical engineering industry speaks loudly about our strong commitment to excellence – producing premium quality machines that are proudly "made in Germany."